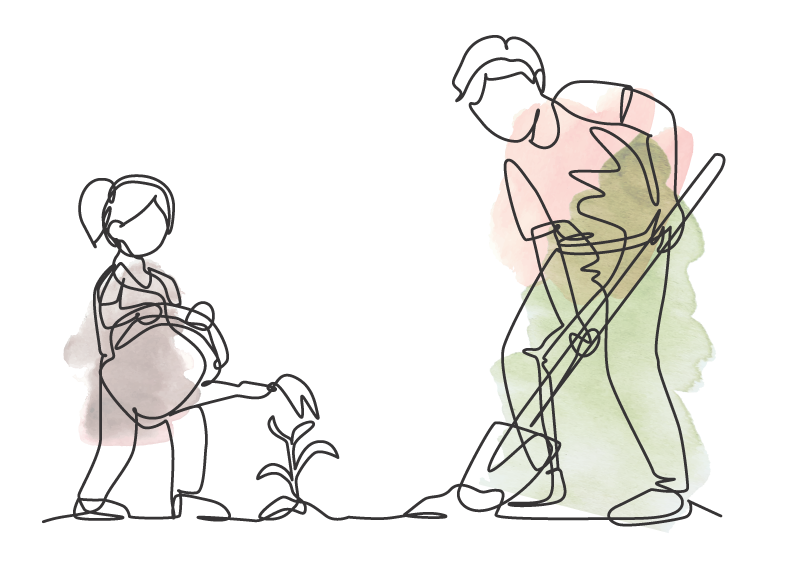 The experiential nature of this approach and connection to the origins of food create the foundational ground for food literacy and a future of healthy eating to take root.
The snapshots below are meant to provide a quick overview of what children can expect to experience as they move through the program; as they plant, wonder, harvest, discover, prepare, and share together.
You will begin by planting key learning outcomes of the program, including: understanding the basics of how plants grow, sowing seeds, and practicing plant care and maintenance.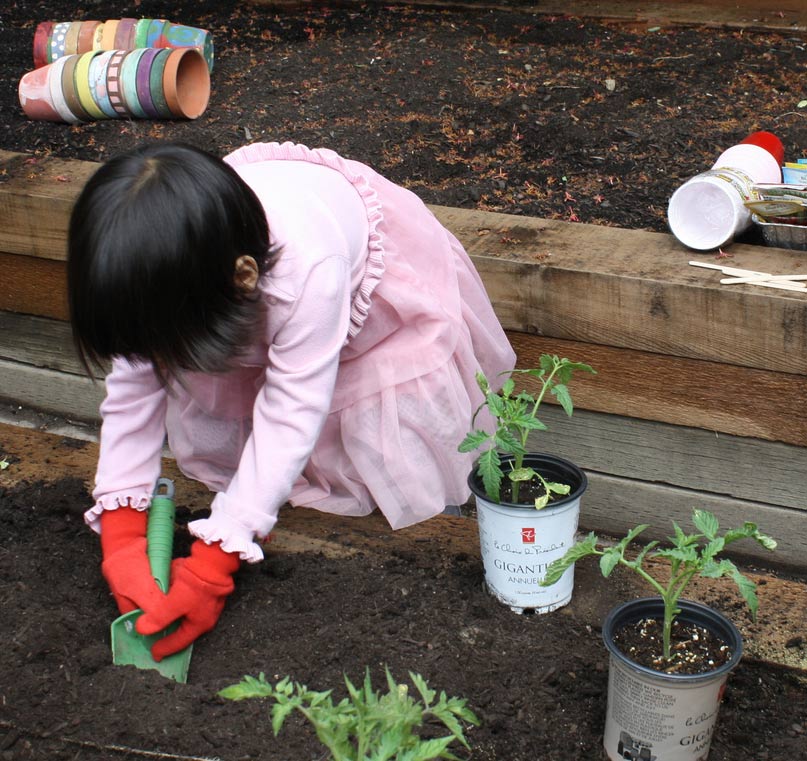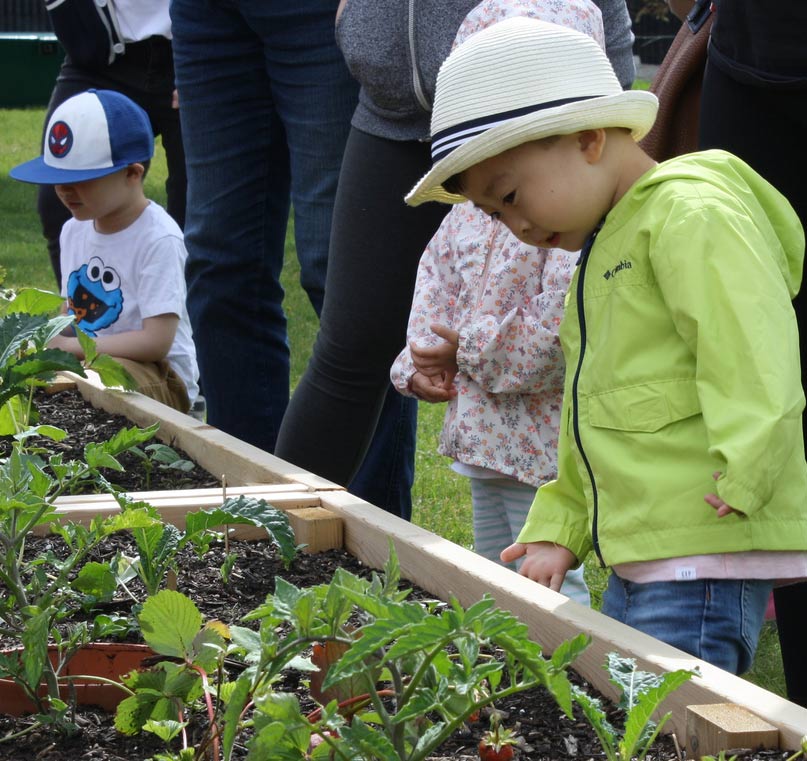 Children will watch seeds develop into plants, opening up opportunities for discussion and wonder about how we can care for and support our food systems.
After several weeks of effort, children will harvest self-regulation and feel a sense of accomplishment in their gardening skills.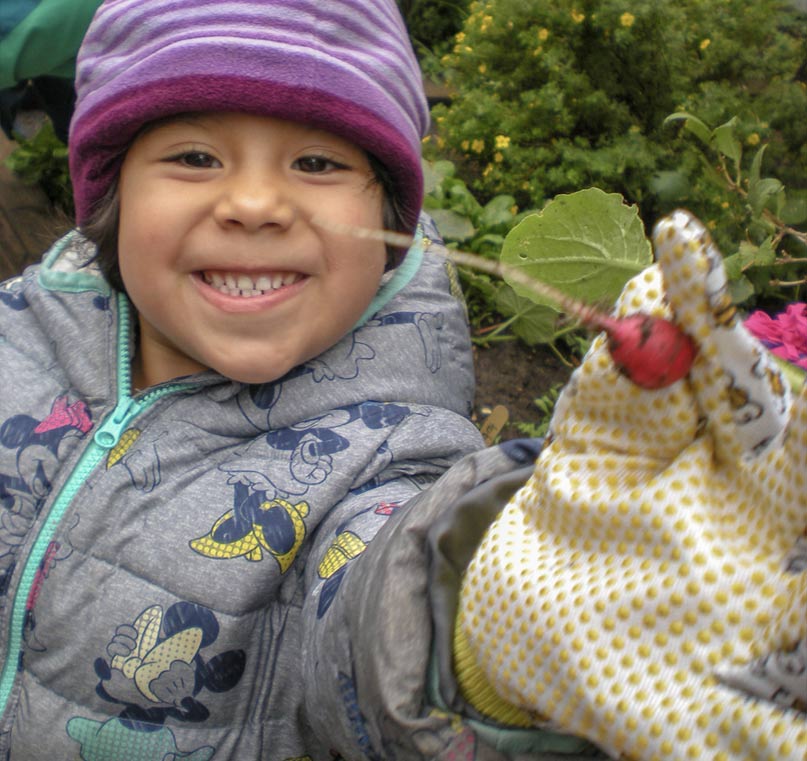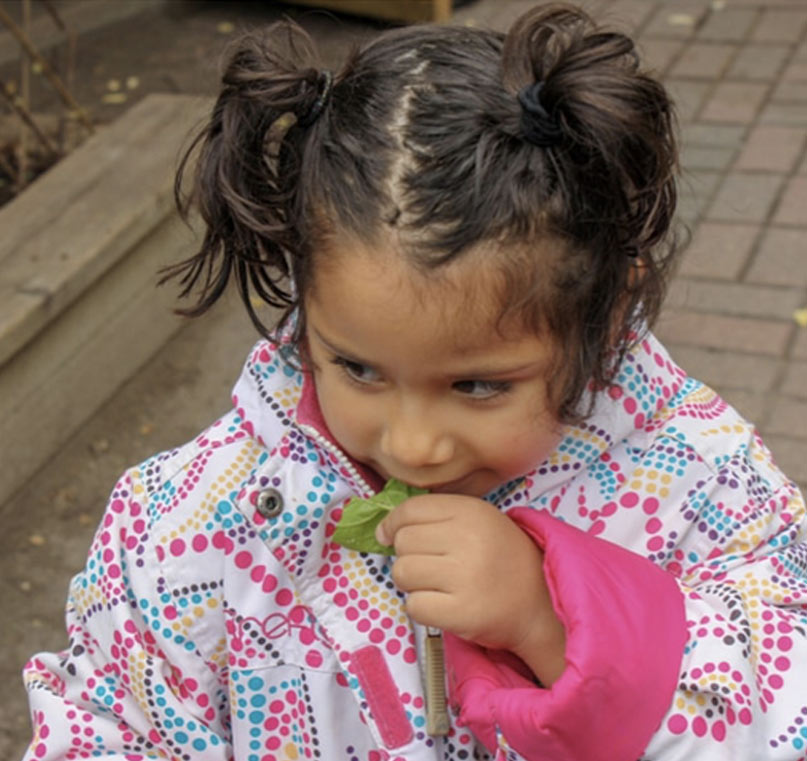 Children will discover the tastes of the garden through experiential learning in the kitchen, including exploration with all five senses.
Children will delight in transforming items from the garden into food they can eat as they prepare meals together.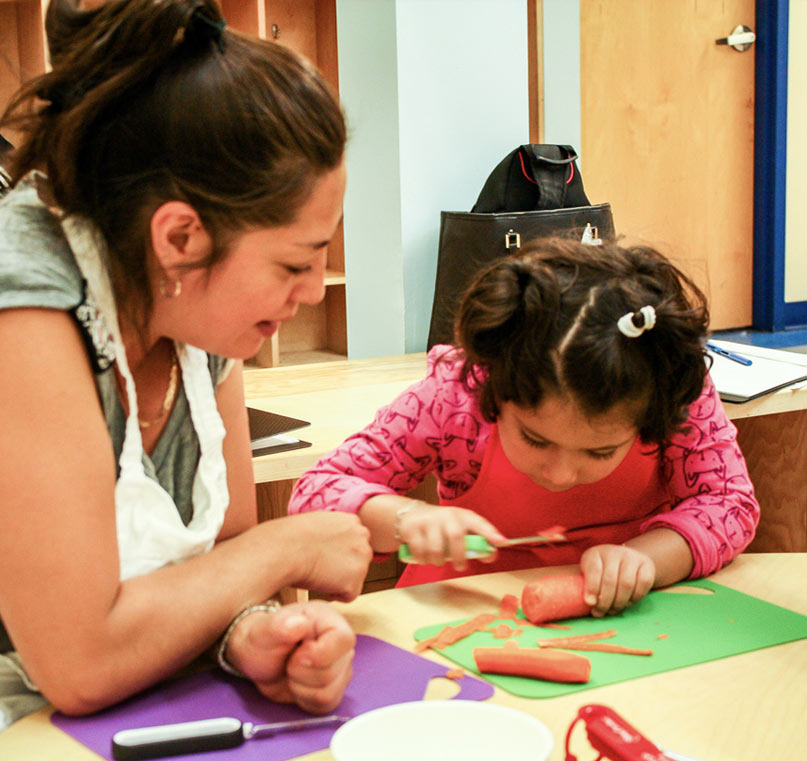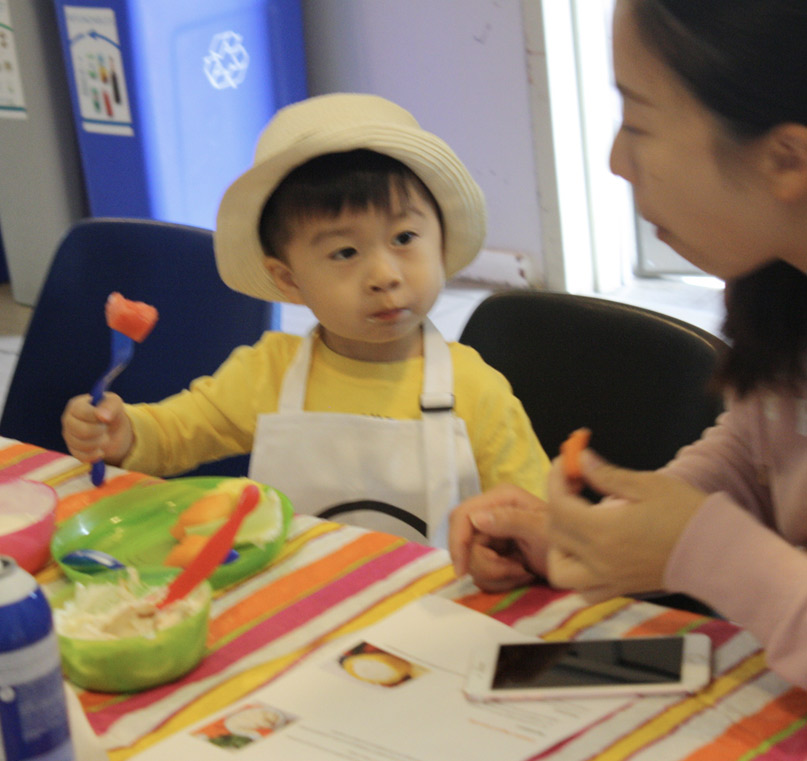 Sharing in the processes of growing, harvesting, and preparing will create curious and adventurous vegetable and fruit eaters.